Cheao Prices at affordablechimneysolutions.com - November 14, 2011!
Who We Are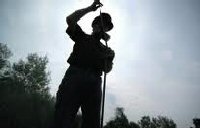 Affordable Chimney Solutions is family owned and operated.
We offer a Wide Variety of services From Chimney Cleaning to Custom Chimney Caps, Animal, Bird Removal. Other Services Such as Custom Chimney Caps and Repairs Will Require an Onsite Free Estimate. All Cleanings Come with a Stage ! Inspection / Report for the Owner. Additional Towns We Serve Are Candia, Amherst, Goffstown, Hollis, Londonderry, Milford, Salem
We Are a Consistent Company Who Gets Things Done in a Timely Manner. We Pride Ourselves on Being Honest And Reliable. We Will Always Return Your Calls And We Never Try to Sell You Something You do Not Need. We Have a No Mess Guarantee And Our Prices Are Very Competitive-Generally Lower Than Many of Our Competitors!
Hours 7 Am To 7 Pm 7 Days A Week Call Us Today @ 603-264-8051 or Free @ 855-AND-PAYLESS
Did Your Sweep Raise Their Rates Again ? Our's Stayed The Same !
Why Choose Us
1
Experience
We're Fifth Generation Masons We Know Chimneys.
2
Affordability
Having Families Too We Know The Meaning Of a Dollar.
3
Reliability
Time is Precious Nobody Should Have To Wait Around .
4
Guarantees
You Souldn't Do Something Unless Your Willing To stand Behind It.