Cleaning professiomals @ Affordablechimneysolutions.com - November 14, 2011!
Guarantee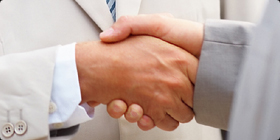 We won't be finished until you are 100% satisfied!
We stand behind our work with two of the most rigorous guarantees in the business.
Labor-Only Price Guarantee
Our labor-only price guarantee means you pay only for labor costs and no mark-up on materials. Ever. We also give you the option to purchase any required materials on your own or instruct us to buy it for you. If you ask us to purchase materials on your behalf, we pass on the wholesale discounts we enjoy as a volume purchaser to you directly .
Five Year Workmanship Guarantee
We also offer a Five Year Guarantee on Workmanship. While the vast majority of jobs we complete are 100% problem-free, if you do ever run into a problem with the work we've performed, we'll be there to fix it. Guaranteed!
Some Common Problems
The number one reason for chimney fires is because of a faulty chimney liner. Actually many older homes had chimneys built with no chimney liner at all! There are ways to upgrade these historic homes by adding chimney liners that will add years to the life of the chimney and make for a much safer operation.
Water penetration, left unchecked can cause deterioration, corrosion, spalling and efflorescence. These things will result in long-term damage to your chimney and ultimately water can cause complete failure of the chimney. We advise that any middle aged chimneys (15 or more years old) should be treated in order to prolong their useful age. The cost of treatment is far less that treating the problems that can arise if water gets where it doesn't belong.
Torn, loose and missing chimney flashing can cause tremendous structural damage to your home including wood rot, mold and drywall damage. If you have any leaks at all around your chimney please allow us to do an inspection and make the proper repairs.
Your chimney crown is the area that is around the top of the chimney. If your chimney crown is showing its age, it may be time to replace it with a new concrete chimney cap before it is too late.
When your chimney crown becomes cracked or has lost pieces of its original shape it no longer is doing the job that it needs to. Once your chimney crown begins deteriorating and falling apart, it won't be long before serious damage will set in to your entire chimney.